Share your knowledge and experience with us during the most important packaging trade fair in Poland.

Become a part of Packaging Innovations 2024!
Main theme:
packaging and climate protection: challenges and threats for the industry in the context of the Green Deal program
packaging and ecology: what eco-friendly packaging really is, what it should be like, what to pay attention to
processing of packaging waste
packaging design principles, including recyclable packaging
technologies in the industry: how modern technological solutions can help the industry develop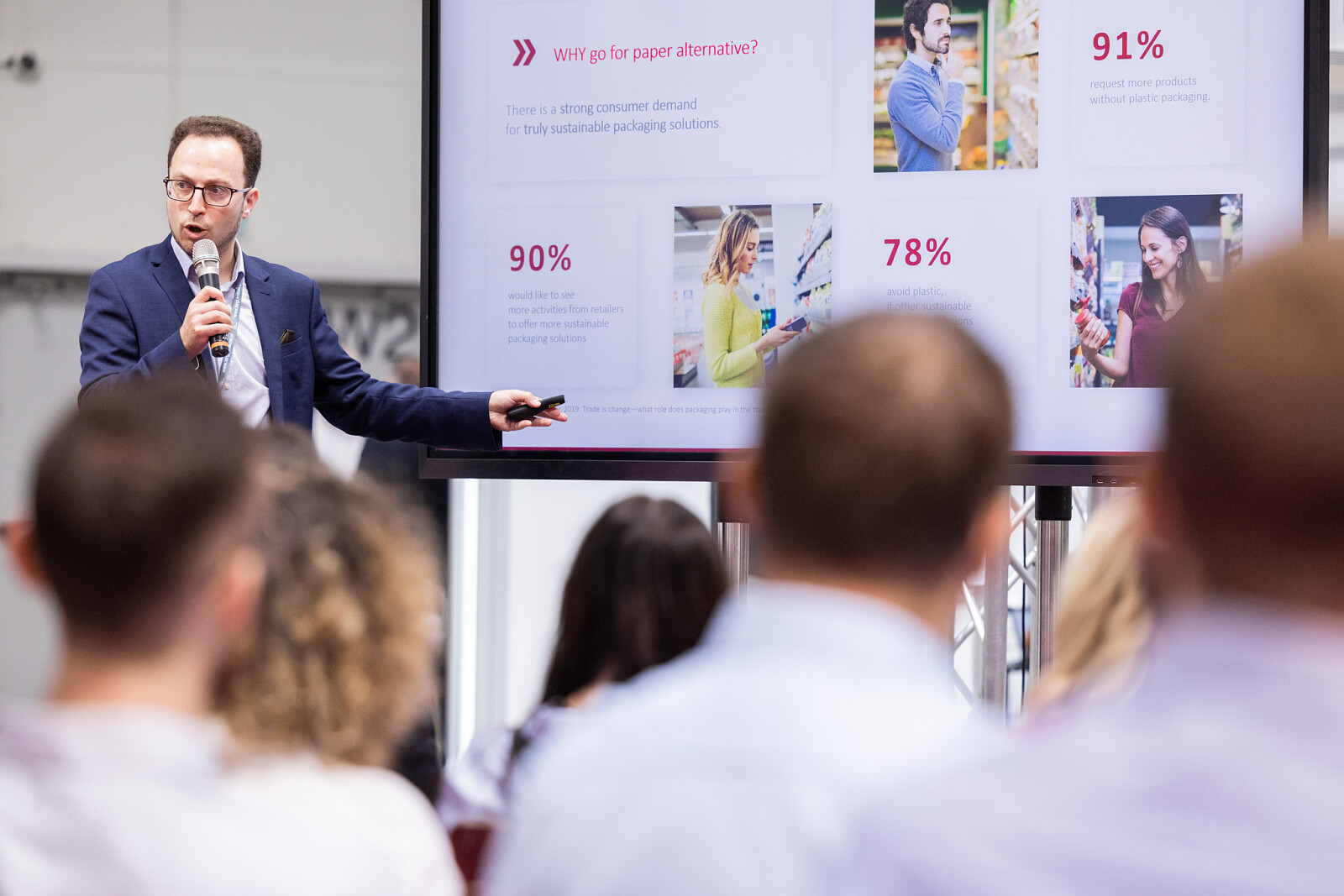 Presentation rules
The duration of the presentation is 30 minutes

Time includes presentation time, summary and any questions. People exceeding the time limit will be informed about the need to end the lecture in a discreet way.

Presentations take place on one of the stages

The stages are located in the exhibition space. The stages are equipped with all the necessary materials.

The number of presentations is limited

Due to the number of interested, the submitted topics will be verified. You will receive an e-mail from us with information about the performance (or non-performance) on the stage.

The presentation must be substantive

We are not looking for sales presentations that will only promote a product or service and speeches based only on theory. Our audience knows the industry, so share your knowledge with concrete examples!