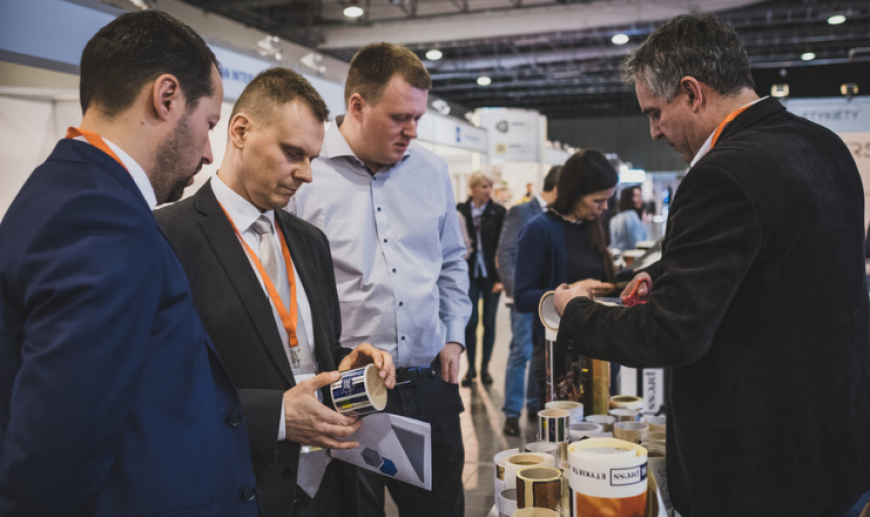 Present your brand to key customers
Each year, Packaging Innovations attracts representatives of thousands of brands from the food, beverage, cosmetics, household, pharmaceutical, chemical, automotive and many other industries. From CEOs, Operations Managers, Purchasing Managers and Product Innovators to Consultants, they're the ones who come to the show to find your products.
We were visited by representatives of:
Auchan, Avon Operations Polska, Bakalland, Bakoma Sp. z o.o., Coca-Cola Hellenic Poland Sp. z o.o., DAX COSMETICS, Decathlon Car Gliwice, Dr Vita, EuroPharma Alliance Sp. z o.o., FM Polska, Furgonetka, Helio S.A., Jeronimo Martins, Lajkonik Snacks Sp. z o.o., Krystyna Janda Sp. z o.o., Cosmetic Laboratory Dr Irena Eris Sp. z o.o., Lotte Wedel, Mars, Mieszko SA, MONDELEZ, PKN Orlen, PRO-LOGIS Sp. z o.o., Rossmann, YOPE, Yves Rocher, Ziaja Zakład Produkcji Leków Sp. z o.o., Żabka
I think that all exhibitors from the industry are here. Here we can compare our offer with the competition and check what other exhibitors offer. We can also present the offer to potential recipients here. At the fair, we can arrange a meeting, present the offer. Touch, see and talk about the product. Such a presentation is not possible over the phone.

We are pleasantly surprised for several reasons, firstly, how large the audience was yesterday and visitors asking about specific things related to our activities, secondly, we are pleasantly surprised at how a large, open stand works, because it is a very cool idea and I think if we participate, and we have been a guest for several years for the first time in such a large area, we will only go in this direction, it is a completely different contact with the client.

I think that there is still a lot of interest in the fair, it would seem that people today live in the world of the Internet and look for information through digital means. However, here I meet a lot of interesting "insights" from potential customers, there is a lot of interest, and a lot of people, and we also learn a lot from customers. There is also a lot of interest in the strongly ecological trend, and a lot of people ask about it, so from the perspective of the exhibitor, I am very happy to participate in this fair.
Ewelina Cackowska

RPC Bramlage

Patrycja Rakowska-Dębska

Stora Enso in Poland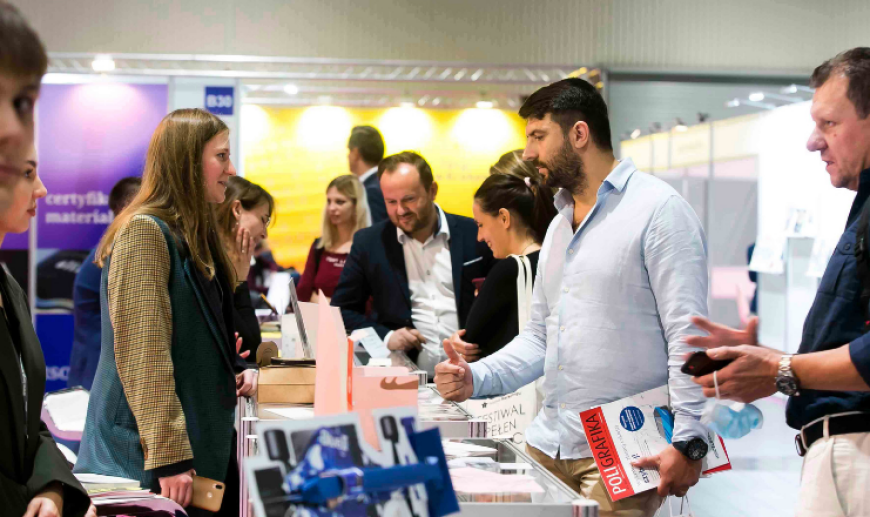 Exhibit at Packaging Innovations 2023
Whether you are a manufacturer of plastic or sustainable packaging, packaging technology and machinery, labels, smart packaging, food packaging or a packaging and filling service representative, as well as a packaging and label designer, exhibiting at Packaging Innovations will allow you to meet buyers who want to meet new suppliers and discover new products and innovations.