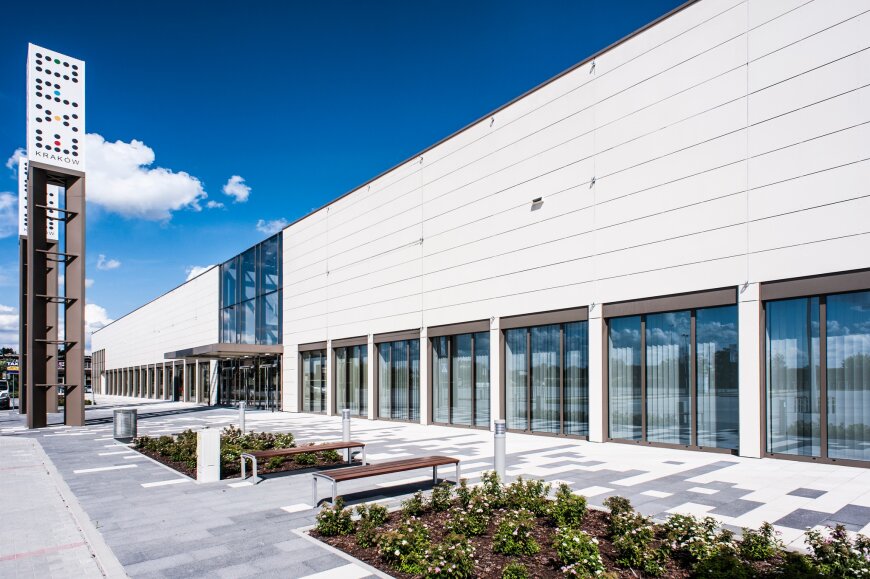 Multifunctional space
The International Trade Fair and Congress Center EXPO Krakow is a multifunctional place, prepared for the organization of various events, such as fairs, congresses, business meetings, conferences, and even fashion shows and sports competitions. Its perfect location at 9 Galicyjska Street in Krakow provides easy access by public transport.
In the building with a usable area of 14,000 m2, there are two halls with structures based on girders instead of pillars, thanks to which the place stands out from others centres.
A set of seminar rooms of various sizes that can be modified, meeting rooms and a restaurant and spacious lobby.
Easy setup and rental of rooms
The conference rooms, which can be arranged according to the needs of the organizer of the meeting or conference, should be interesting for exhibitors and not only. Thanks to the technical capabilities of the centre, it is possible to prepare congresses for up to 6,000 participants in convenient conditions. Every room is equipped with good quality elements, an internet network and an air conditioning system.
The hall where Packaging Innovations takes place has:
media channels with electricity and water for each stand
entrance gates, thanks to which it is possible to bring the necessary materials.
The assembly day before the fair at EXPO Krakow is smooth and quick.
Reports from events at EXPO